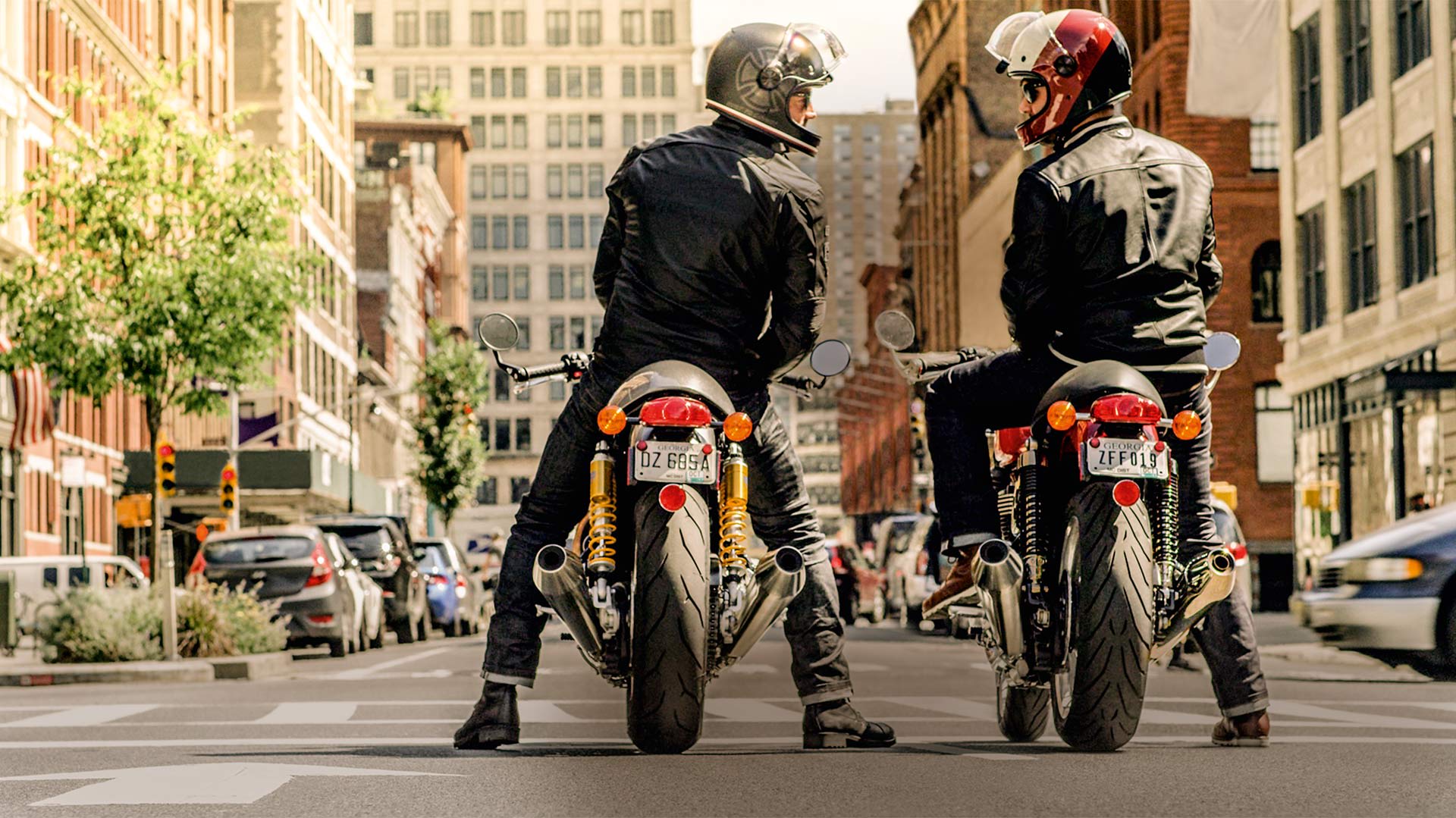 BY RIDERS FOR RIDERS
For every motorcyclist their bike is not just a vehicle to be ridden, it reflects their attitudes, ambitions and choice of pleasure, and provides their access to freedom, excitement, togetherness and simple, joyful fun.
To riders everywhere a Triumph has always been much more than the sum of its parts, encapsulating beauty, style and emotion, with a personality that transcends a physical object – in simple terms, it has soul.
Across the generations, Triumph's design and engineering teams have produced some of the most characterful and successful motorcycles of all time, all created through a shared ethos for continuous, integrated development that encompasses every aspect of the ride.
In our unique development process Triumph's engine, chassis and styling teams work together to deliver the complete motorcycle, with continuous influence and input from customers and our expert dealers around the world on what riders want, value and need.
Image: © 2022, PTC Inc. (PTC)


BRITISH ICONS
Following an ethos and commitment to completely in-house design, development and manufacturing, as befitting the stature of such an iconic motorcycle brand, Triumph has maintained over the last three decades sustained and significant investment in constantly developing our people, our expert partners and our in-house capabilities. This investment in home grown talent both in the UK and across the Triumph world, matched by a shared passion for the perfect ride, has seen the brand go from strength to strength.
Triumph's modern era began in 1990 with a completely original range of motorcycles designed and built in a brand new, state-of-the-art factory at Hinckley. Since then Triumph has gone on to represent the very pinnacle of Great British design and engineering, with a line-up of world-beating bikes spanning multiple genres from adventure to roadsters to modern classics, each delivering Triumph's renowned reputation for class-leading handling, finish and detailing and original, authentic design.
Today Triumph operates across five manufacturing facilities, all managed and led by the global headquarters in Hinckley, Leicestershire, where every Triumph is conceived, prototyped and tested in our centre of design excellence by an in-house team, supported by the world's leading suspension, braking and tyre specialists.
The most recent addition to Hinckley's infrastructure is an all-new UK assembly plant, built to enhance Triumph's global manufacturing flexibility and complement the existing multi-million-pound paint shop and rapid prototyping facilities.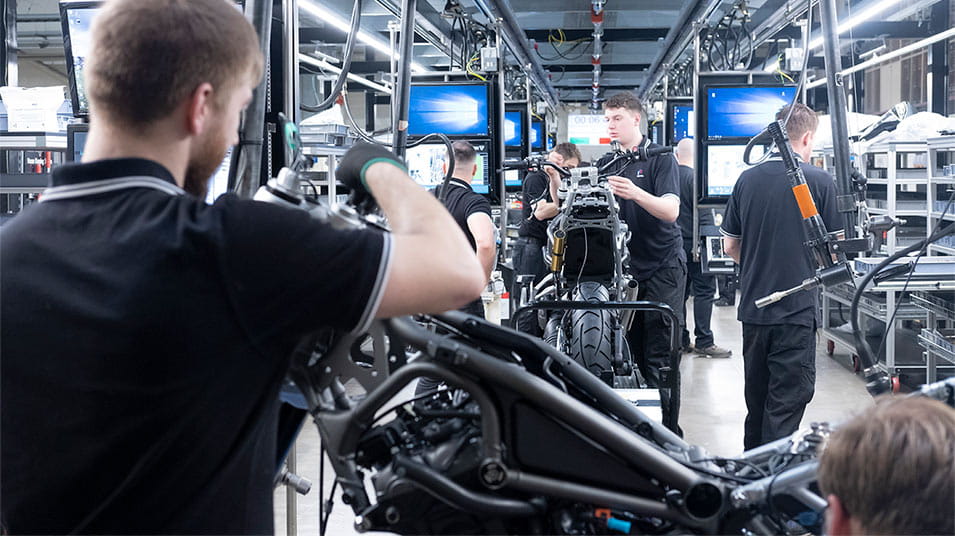 GLOBAL LEGENDS
A truly global operation Triumph has 13 sales and marketing offices around the world, manufacturing and production facilities in Thailand, where the company has its own casting, injection-moulding, machining and assembly facilities, as well as plants in India and Brazil, where bikes are assembled for local markets.

Every Triumph facility adheres to the same comprehensive processes and exacting standards which sees each stage of a motorcycle's creation follow an exhaustive checking process, with more than 400 review steps throughout the build encompassing every single component.