NAJSZYBSZY NA ŚWIECIE
LEGENDARNI ŚMIAŁKOWIE
"Rywalem, któremu stawiałem czoła była śmierć. A to najtrudniejszy przeciwnik na świecie" — Evel Knievel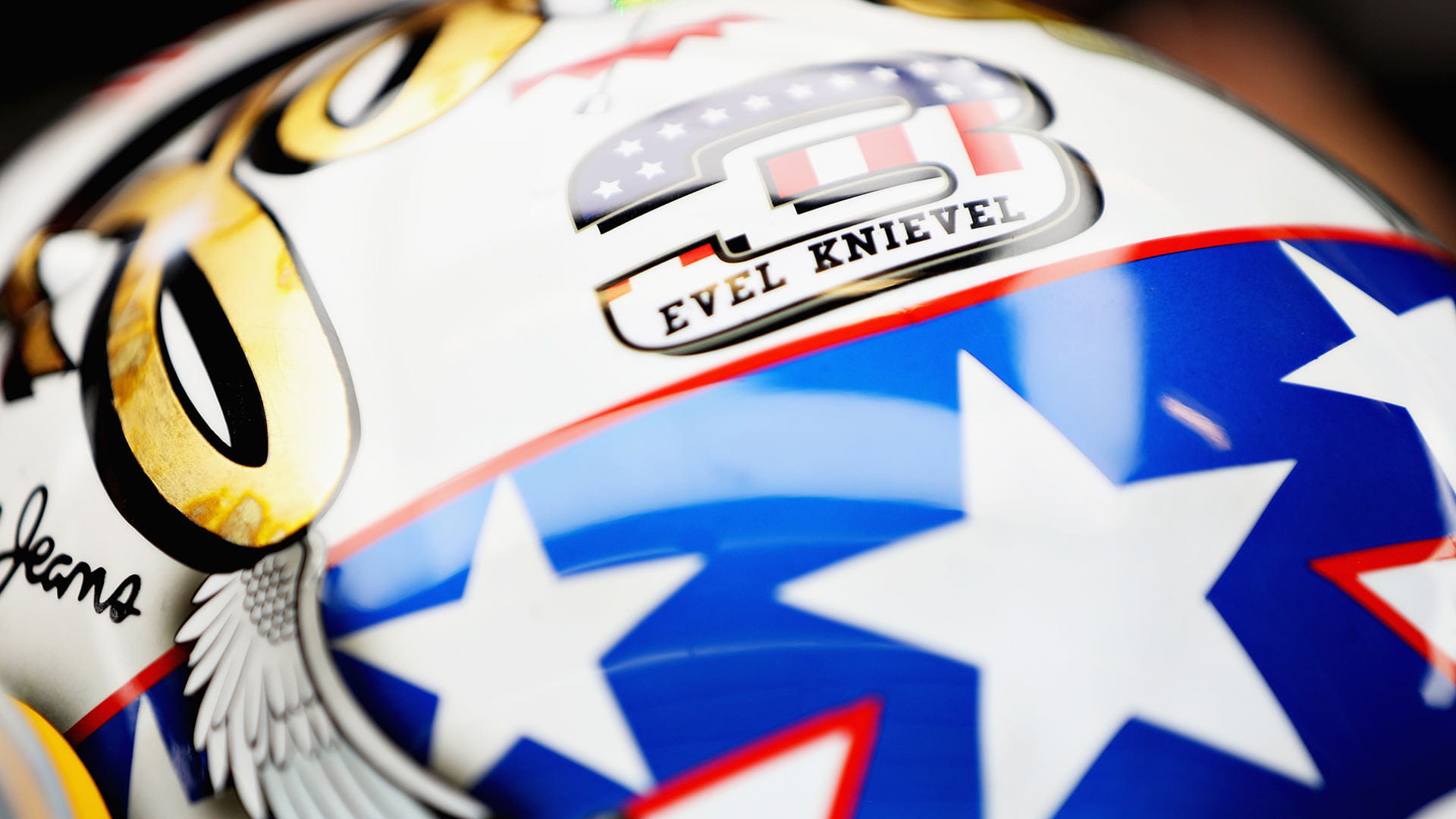 PIERWSZY RYZYKANT
Słowa Evela Knievela dają dodatkowy smaczek temu, co już i tak jest największym generatorem adrenaliny. To właśnie on spojrzał śmierci w oko i nigdy nie mrugnął... pierwszy prawdziwy ryzykant.
Wydarzeniem, które przypieczętowało jego los miało miejsce 31 grudnia 1967 r., kiedy próbował przeskoczyć odległość 43 metrów pomiędzy fontannami kasyna Caesar's Palace w Las Vegas na motocyklu Triumph.
Jego ulubiony motocykl używany do skoków — Triumph T120TT Bonneville z silnikiem o pojemności 650 cm3 nazwany "Colour me Lucky" — nie wytrzymał lądowania, pozostawiając rzekomo Knievela w śpiączce i z mnogimi obrażeniami ciała.
Później Knievel powiedział: "Nigdy nie zdarzył mi się nieudany start skoku. Lądowania? Właśnie tam zaczynają się kłopoty."
Skok na motocyklu Bonneville przez fontanny Caesar's Palace okazał się punktem zwrotnym i pozwolił mu zrealizować marzenie o zostaniu ogólnoświatową gwiazdą.
Image Source: Caesars Palace, Getty Images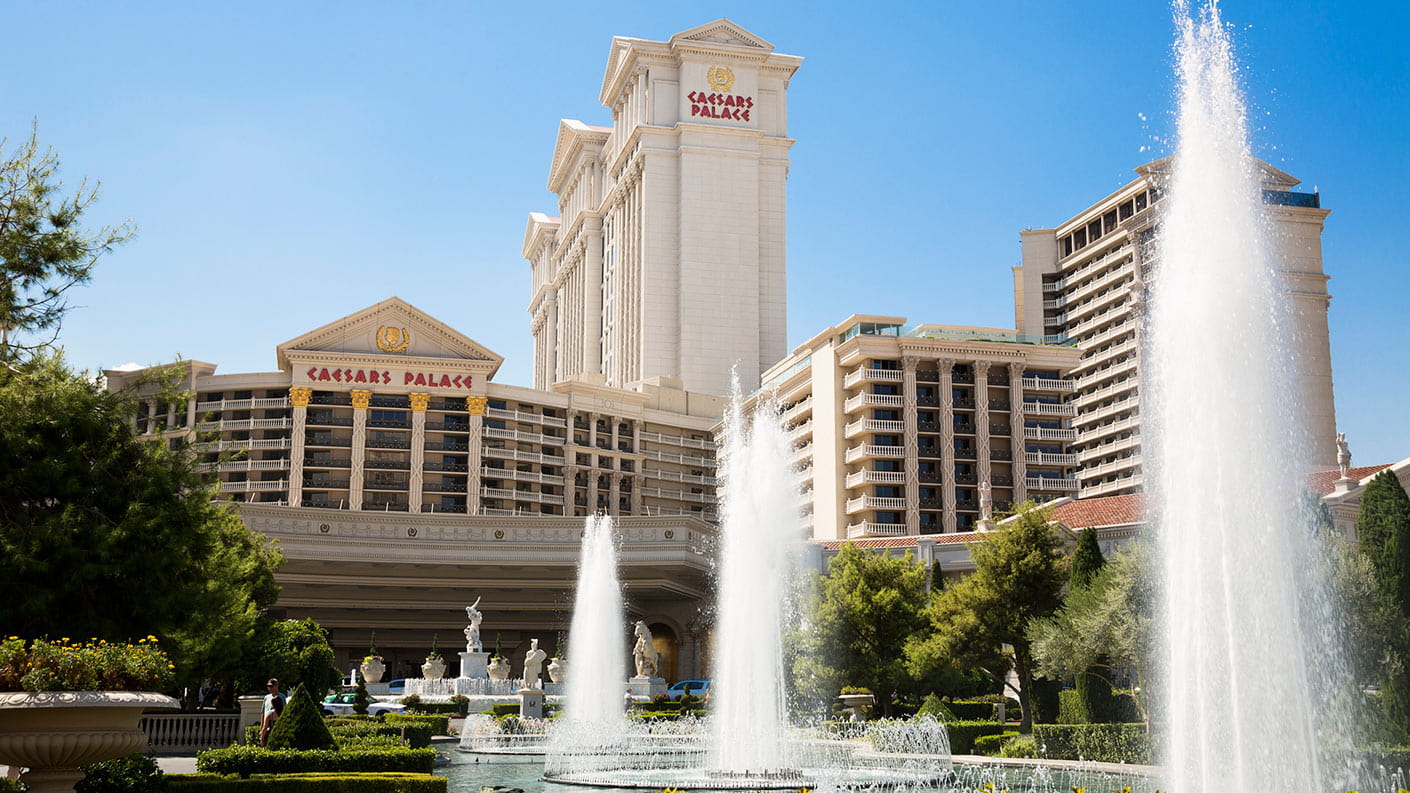 KOLEŚ UZALEŻNIONY OD PRĘDKOŚCI
Guy Martin robił wszystko na pełnym gazie — czy to było mówienie, czy też jazda. W rzeczywistości był po prostu uzależniony od prędkości. Dla nikogo nie było zaskoczeniem, że podczas dwóch wypadków przy maksymalnej prędkości ten były kierowca wyścigów TT prowadził maszyny Triumph.
Martin zdobył cztery rekordy prędkości, w tym pochodzący z 2016 r. ("Wall of Death", ściana śmierci), który uzyskał na lotnisku w Manby, w swoim rodzinnym hrabstwie Lincolnshire, prowadząc zmodyfikowany, pochodzący z lat 70. motocykl T160 Triumph Trident Triple. Wytrzymał przeciążenie 5,2 G, osiągając prędkość 125,5 km/h i zdobywając rekord Guinnessa.
W 2016 i 2017 r. stał na czele prowadzonej przez firmę Triumph próby pokonania bieżącego rekordu prędkości na lądzie wynoszącego 605,7 km/h w specjalnie do tego celu zbudowanym bolidzie Triumph Infor Rocket Streamliner o mocy 1000 KM. Jednakże Matka Natura miała inne plany i niesprzyjająca pogoda uniemożliwiła realizację tego zadania.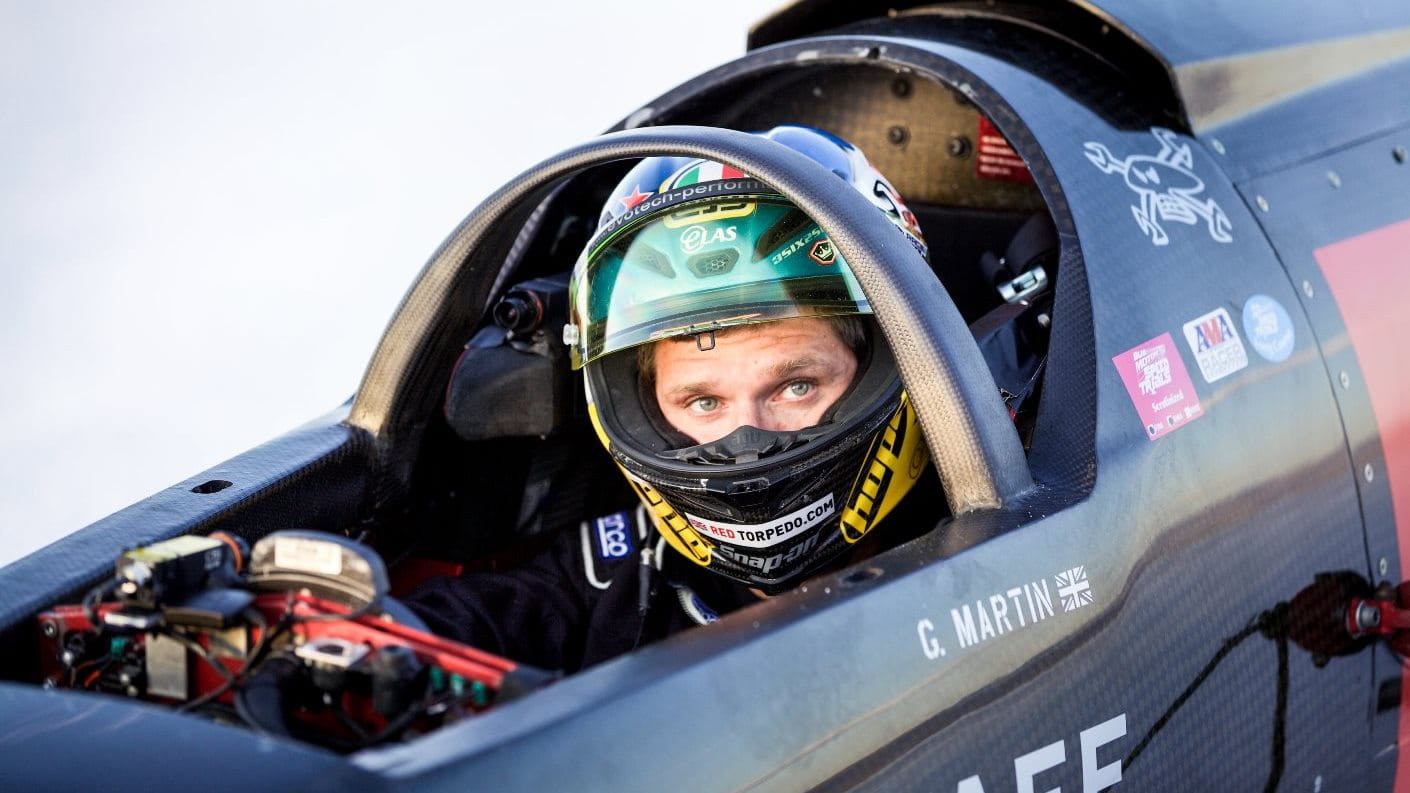 GWIAZDORSCY KASKADEROWIE
Kiedy potrzebna jest maszyna do pościgu lub zjazdu po schodach w samym centrum Rzymu, bardzo często motocyklem z wyboru jest jeden z modeli firmy Triumph.
Triumphy od dawien dawna stanowiły podstawę dla wielu gwiazd takich, jak Tom Cruise, Clint Eastwood, Bob Dylan, Angelina Jolie i Elvis Presley — wszyscy z nich siadali na maszynie z charakterystycznym logo od momentu, kiedy pojawiły się filmy na wielkim ekranie. Jednakże bardzo często to kaskaderzy zajmowali się trudniejszymi pracami, od momentu, gdy Bud Ekins przeskoczył drut kolczasty w filmie "Wielka ucieczka" z 1963 r.
Bardziej niedawno jeżdżący na Triumphie kaskader Nick Brocha zastępował Ryana Reynoldsa w filmie "Bodyguard Zawodowiec", prowadząc model Speed Triple R.
Hollywoodzki kaskader Kieran Clarke prowadził motocykl Street Scrambler, kiedy pracował razem z Tomem Cruisem w serii filmów "Mission: Impossible", zanim przeszedł do pracy nad takimi hitami, jak "Transformers" i "Mumia powraca".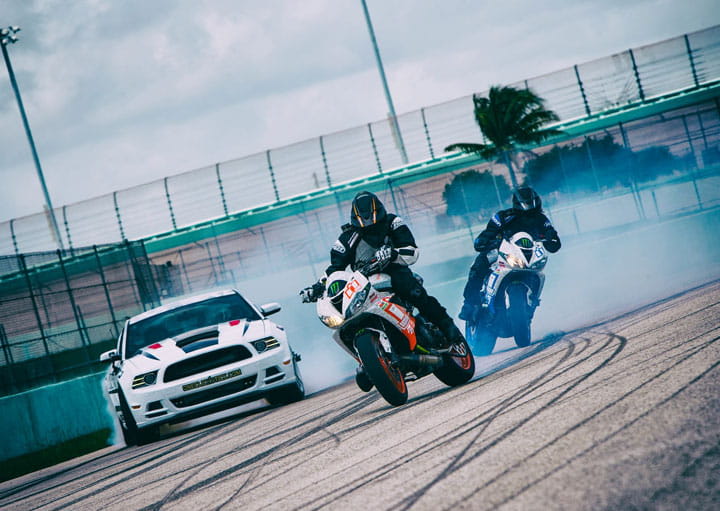 ZWYCIĘZCA WYŚCIGÓW. POGROMCA REKORDÓW. TWÓRCA HISTORII.
Landspeed
Isle of Man TT
Daytona 200
Track - Supersports
Track - MOTO2
Ama Grand National Flat Track
Daredevils
Landspeed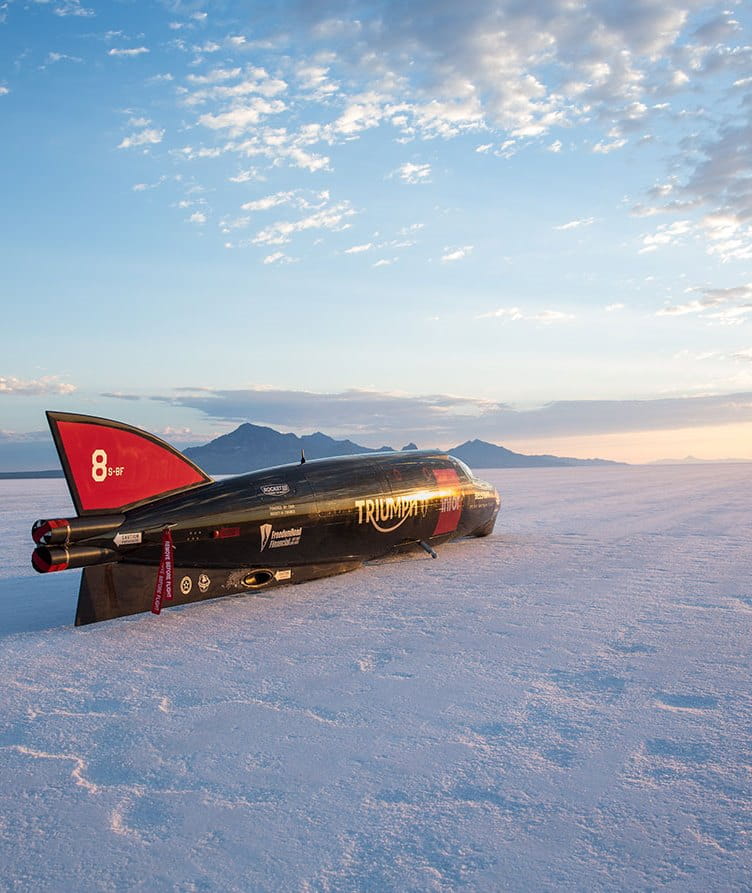 Isle of Man TT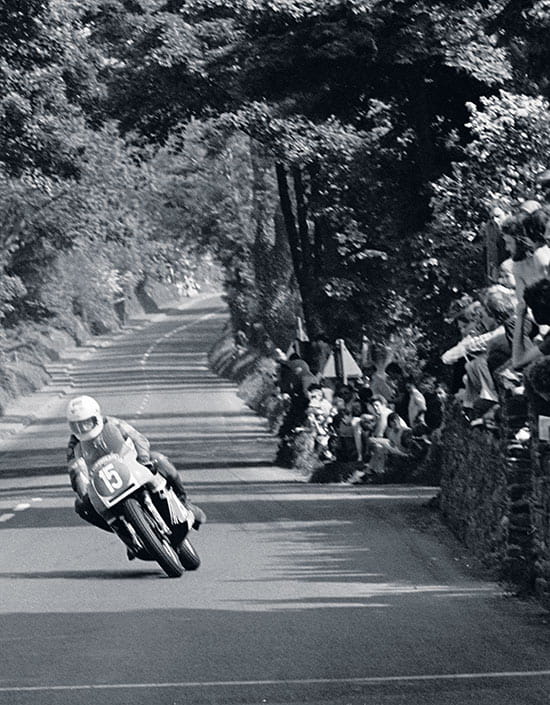 Image Source: Mortons Archive
Daytona 200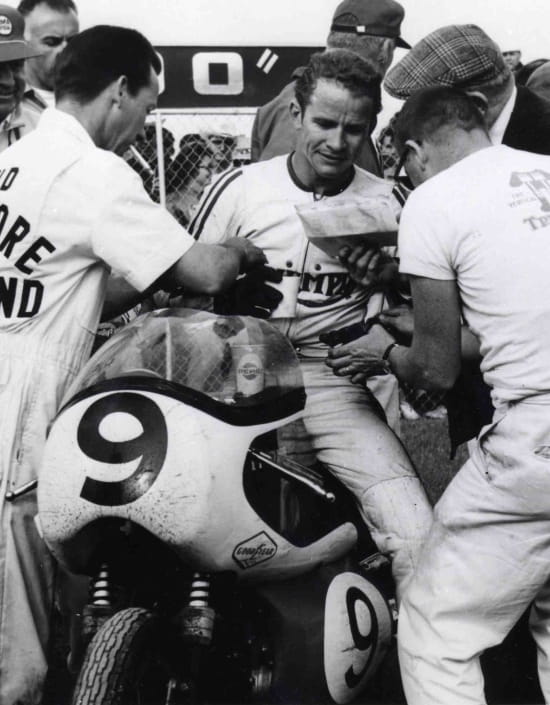 Image Source: John Nelson Archive
Track - Supersports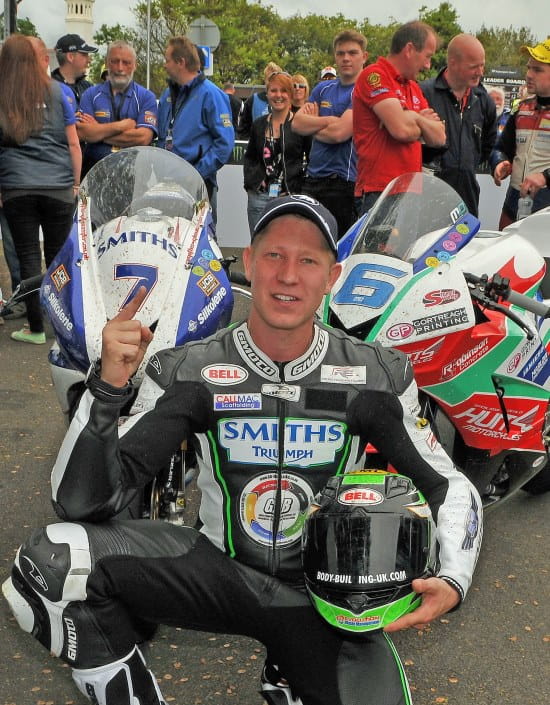 Track - MOTO2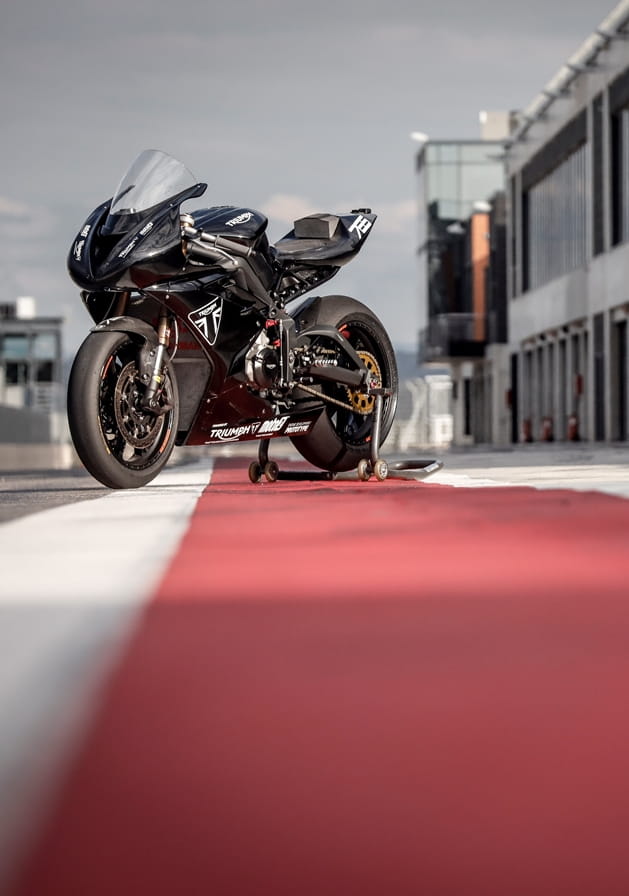 Ama Grand National Flat Track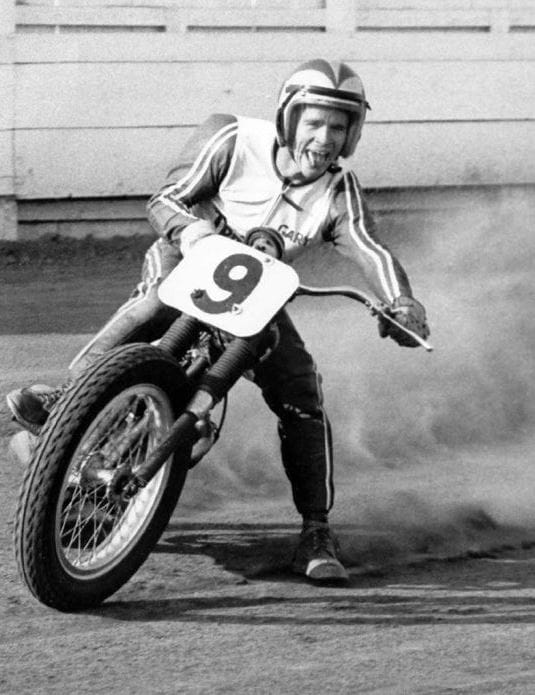 Daredevils